Our Prized Product
Our Traditional Kettle corn is one of the most sought after treats in Fort Collins and the surrounding area! This simple but delicious recipe is always going to be a classic. Our Traditional Kettle Corn is sure to wake up your senses and make your mouth water the moment you take your first bite.
We make all of our hand crafted kettle corn from non-GMO produced corn kernels, popped in small batches with a glaze of sugar for that special sweetness, and a pinch of specialty salt to really make those flavors pop. Our butterfly corn has lots of "nooks and crannies" to maximize the mouthwatering flavor. It's simple and perfect.
Many people have tried, but few succeed in crafting Kettle Corn with the quality and consistency we provide. We invite you to try our Traditional Kettle Corn, Caramel Kettle Corn, as well as any of our other flavors . . .
made right here in Fort Collins.


Menu
All of our kettle corn is made with the utmost care and commitment . . . including:
Original Flavors

Traditional
Caramel


Specialty Flavors

Candy Stripe
​Cheddar*
Chicago Blend (Caramel & Cheddar)*
Chocolate
​Chocolate Mint
Cinnamon Toast
Diablo*
Jalapeno
Jalapeno Cheddar*
Red Hot Cinnamon
Turtle*

Sports Blends

Colorado Eagles
CSU Rams
Denver Broncos


Fruity Flavors

Apple Crisp
​Apple Pie
Blue Raspberry
Caramel Apple
Cherry
Cherry Pie
Green Apple
Orange
Rainbow Blend*
Strawberry
Tutti-Fruiti*

Seasonal Flavors

Christmas Blend
​Fourth of July Blend
Halloween Blend
Hannukah Blend
​Pumpkin Spice
Valentine's Day Blend
And so many more!

Flavors marked with (*) are generally sold at a higher price
We have special flavors for EVERY holiday!
For all of the different holidays, events and seasons, we are excited to offer our colorful and tasty bags.
They'll make you jump for joy!
A PDF downloadable version of our menu is available here.
Staying Green & Paying It Forward

We recycle our product waste to a local chicken ranch.
The chickens love it and it keeps them happy and producing. This means there is zero product waste.
Thank you to the community for helping us in this effort!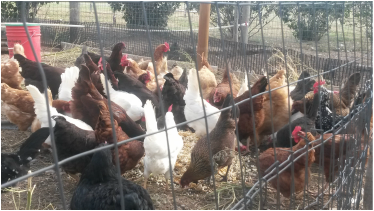 ​
For the 2016/2017 season, we will be donating ALL tips received to the Food Bank for Larimer County! For every $1 donated, the Food Bank can provide $5 worth of groceries for our neighbors in need. We encourage all of our loyal customers to visit the Food Bank's website at
www.foodbanklarimer.org
or stop by our trailer and drop a couple bucks in our tip jar!